Caution
The information on this website is posted by Kanagawa University students on a voluntary basis. We assume no responsibility for any damages caused by the posted contents. Although we try to provide as accurate information as possible, we cannot guarantee the accuracy or safety of each content.
日本語 - Japanese
We'll introduce you to some izakayas with a priority on costuming!
There are times when you want to go out for a drink with your circle/club activities or friends.
But izakaya (Japanese style pubs) are generally expensive, and it can be tough on a student's wallet.
Looking for a cheap place to drink?
For you! Here are some cheap bars around Yokohama Station!
【浜ちゃん - Hamachan】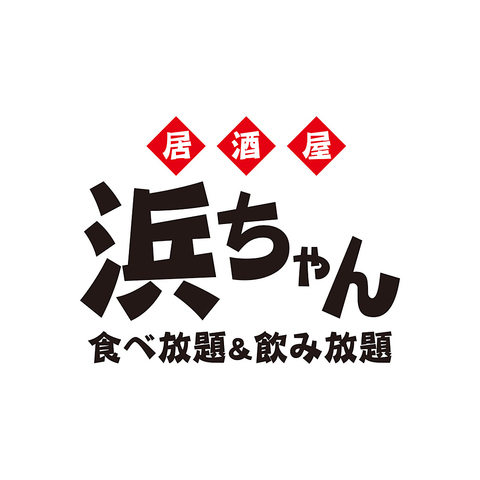 ⚠️Don't forget to take your ID with you!
The all-you-can-eat, all-you-can-drink 2 hours for 3,000 yen is inexpensive, and the food is usually delicious.
Especially the green onion soup is really good.
There is also an all-you-can-eat, all-you-can-drink course from 23:00 to 5:00 in the morning for 3000 yen.
It is always crowded, so reservations are recommended.
If you keep your receipt, you can choose your next first drink from the premium menu, so don't throw it away!
If you make a reservation for a birthday plate, the place will go dark and the waitstaff will sing Happy Birthday with everyone else!
The waiter calls out your name on the mic, so if you don't like that kind of thing, you might not want to go!
If another customer has a birthday on the same day, they all get to celebrate together, so it's kind of fun even though you don't know them ✋️.
The door to the men's restroom is always stuck. Attention everyone!
Check out the izakaya
【おすすめ屋 - Osusumeya】
All you can eat and drink for 2 hours for 2000 yen!!!! Too cheap! And the drinks are thick!
Even hot pot and other things are included in the all-you-can-eat, too cheap to make sense of it.
But the last order is at 23:00, so if you want to drink until morning, you'll have to find another place to go~!
Be careful because the restrooms are crowded.
Check out the izakaya
【福包フーパオ - Fu Bao Foo Pao】
All-you-can-drink hot pot sours for ¥880 for 90 minutes.
You can choose 2 different flavors of sours, have them put in the hot pot, and when you're done, you can order another flavor!
Cheap, really cheap...
But to be honest, the sours taste like shaved ice syrup, so lemon flavor is safer (personal opinion).
The shoronpo and chimaki are delicious!
Shumai is also good.
When I went with a friend, the waitress
took our picture for us.
Thank you!
Check out other plans!
Check out the izakaya
【魚寅 - Uotora】
Here, really, almost everything is 300 yen. The menu.
Including sake and food.
It's not good, but it's delicious. The sake is good too!
I think the sashimi platter and such cost about 1000 yen, but it's still cheap and delicious.
I like sashimi.
Also, the menu is a little different depending on the restaurant. And sake too.
I like the salted sea squirt.
If I remember correctly, beer is not 300 yen.
But shochu and other drinks are also 300 yen.
There are 3 stores around Yokohama station, so even if one is not available, you can often get into one of them. Nice!
本店 - Yokohama Main
Check out the izakaya
鶴屋町店 - Tsuruya-cho 
Check out the izakaya
【ときわ亭 - Tokiwatei】
Tabletop lemon sour🍋 stores!
We've recently added another location.
Both are located at the west exit!
500 yen for 60 minutes for all you can drink tabletop lemon sours!
But you know what, last time I went there, they were offering 500 yen for 90 minutes if you signed up for their app!!!!
I don't know if they still do that, but you're lucky🍀 if they do!
First you choose 2 flavors of lemon sour, it's like a jelly, you put a little bit of it in the glass and mix it with the sour and drink it.
You don't use it all up at once, but a little bit at a time!
I wasn't sure about it at first, but I put it all in and it was really sour, so be careful.
Hormones are delicious, I mean I like them. I also like chicken.
It's not all-you-can-eat, but it's still cheap!
You have to open the lid of the chair to put your luggage in, so it might be cramped if you have too big a bag 💦.
Also, the table top sours are 9% or 8% alcohol, so you have to take care of it.
Be careful!
Check out the izakaya
【新時代 - Shinjidai】
⚠️Don't forget to take your ID with you!
Beer is cheap. Beer is cheap.
Beer is expensive, usually.
That's funny.
Thank you.
Moreover, the skewers are delicious. Crispy chicken skin skewers with a slightly sweet and sour flavor.
50 yen a skewer. What do you mean?
They are good and cheap!
And highballs are only 150 yen!
Draft beer is 190 yen (too cheap).
I can't drink whiskey because I don't like whiskey, but I like beer, so I'm happy to drink a lot of beer.
Check it out!
Check out the izakaya